Sydney Removals: Affordable House Removalist Sydney
Professional Furniture Removalists in Sydney With Over a Decade of Experience
Trust Removalists is the prime choice for everything related to your house removals in Sydney, NSW, and all throughout Australia. The combination of our friendly, well-trained, expertly-supervised crew, extensive range of relocation services, affordable rates, and heavy emphasis on empathy and understanding of your needs allows us to ensure a seamless transition.
Our professional furniture removalists in Sydney are experienced and enjoy what they do. In addition to Sydney removals, we have worked nationwide for years, with many satisfied clients calling us the top Sydney-based removalist company. Your search for home removals in Sydney needs to go no further!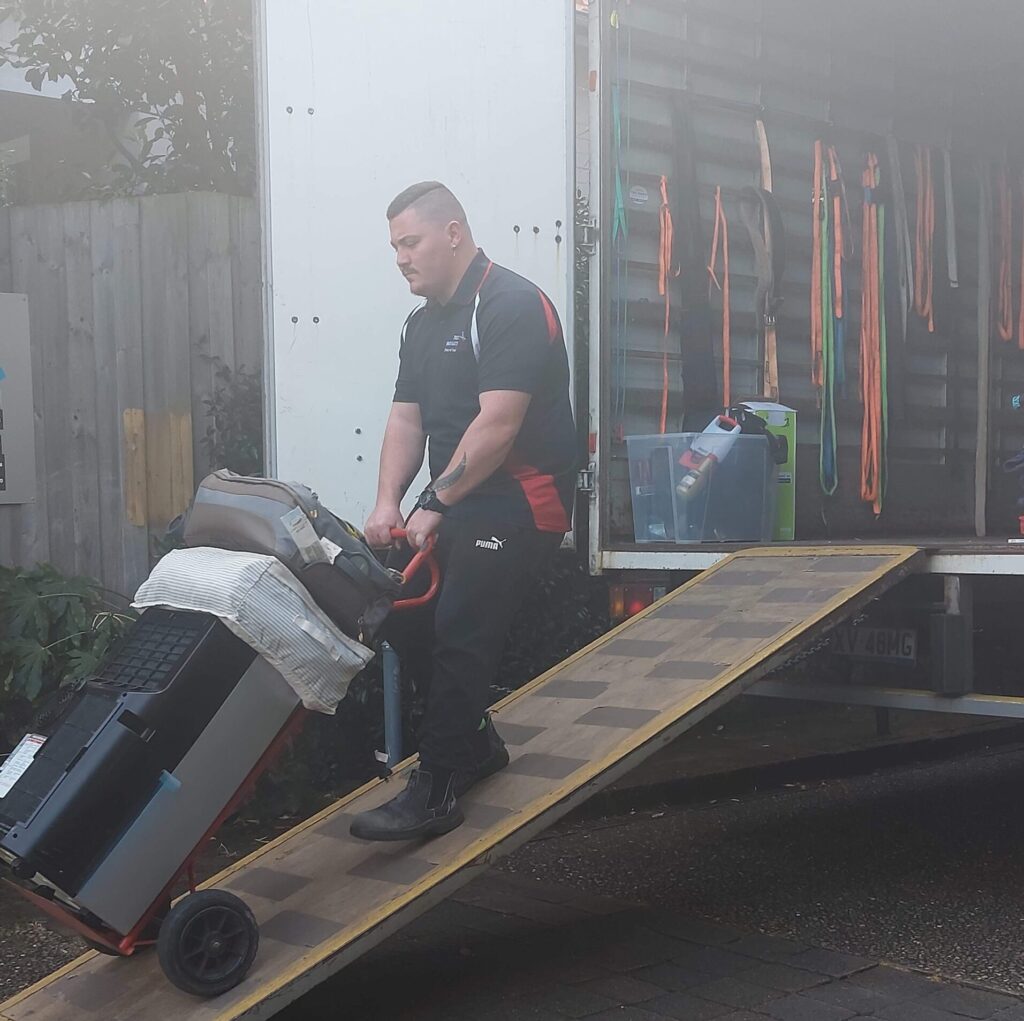 Trust Removalists Sydney Removal Services
Being a Sydney-based removals company, Trust Removalists has extensive knowledge of local districts and understands the special challenges and logistics which a move from one part of the city to another may present. On top of that, our expertise spans way beyond Sydney! Through our nationwide reach, we are able to assist with relocations all around Australia. Regardless of your destination, we have the resources and skills to guarantee a smooth and professional moving process.
As one of the premier removal companies in Sydney, we specialise in, but also offer far more than solely home removals in Sydney. We can move even the largest and most awkward of delicate items, including musical instruments, antiques, art, and ornaments. Trust Removalists are also adept at interstate removals, office and business relocations, and local moves. In addition, we provide a range of pre-packing services that are designed to make life that extra bit easier for you!
Trust Removalists Are The Number One Cheap Removalists Sydney Wide!
As a customer, browsing and trying to make a decision regarding removalists, Sydney prices are surely a factor you will likely be considering. We get this, and we want to help out. Removalist cost in Sydney is generally substantial (depending on the company, and the details of your move). Yet you don't want to risk opting for an inferior service. This is where we, at Trust, come in. Introducing: low-cost, high-end quality Sydney removalists!
Specialist Furniture Removalists in Sydney
'Trust' is a full-service removals company in Sydney, boasting a range of services to match your requirements. Some of these include packing, unpacking, dismantling, reassembling furniture, removalists who provide swift transportation, and solutions for storage. Need help with fragile items, heavy furniture, or delicate heirlooms? Our team possesses the skills to handle them with utmost care. We ensure your belongings are well looked after, which is why we are among the top removal companies in Sydney!
Cheap Sydney Removalists Prices!
We understand that when on the hunt for removalists, Sydney prices can be daunting (to say the least). Moving home is already stressful enough as it is, before even considering removalist cost. This is why we always strive to provide house removals in Sydney that are as financially accessible as possible.
Studio Apartment - 1 Bedroom
Need More? Request Extra Removalists for just $50.00 Per Hour!
If you worry about removalist costs in Sydney, you may be pleasantly surprised once you get a quote from us- so feel free to reach out! We cater to everyone, as we believe removalists should be accessible to all; making us your number one, go-to choice for cheap removalists in Sydney!

Home Removals Company in Sydney You Can Trust!
If you type 'furniture removalists near me' into your search engine, all kinds of results may appear. Unfortunately, not every Sydney-based removalist company is entirely trustworthy. For example, some of the larger ones tend to employ staff who may not have undergone the proper training, or they may be underpaid.
Since we are a small, tight-knit team of Sydney removalists who place an emphasis on morale and job satisfaction, you can take comfort in the knowledge that our house removals in Sydney are always carried out in a streamlined, methodical fashion, and with a friendly smile, making us the finest moving Company in Sydney.
Sydney Removal Services Rates
We will provide a personalised removalist quote once we are able to get a sense of some of the details of your move, including the number, sizes, and weights of your items, as well as the journey that lies ahead of them for transportation. When it comes to removalists, Sydney prices are generally high, yet where possible, we always make it our mission to remain the most efficient, friendly, (but also cheap) removalists in Sydney!
How We Approach Our House Removal Service in Sydney
Not every removalist in Sydney operates with the level of professionalism that we pride ourselves on as house removalists. At Trust, we believe clear communication is key. Your point of contact will be a carefully-selected, experienced removalist in Sydney, who will listen closely to your necessities, and clearly relay them to the rest of the team. Next, our full-service removalists in Sydney will arrive at the agreed time, and reconfirm your exact requirements again.
Efficient and Effective Service Every Time

Prompt and On Time for You
Affordable Pricing that Doesn't Break the Bank

Always Professional Towards Your Requests
Offer You the Best in Customer Service
At this point, the rest of our house removalists on the day will be rebriefed and sent in to get to work. They will expertly remove each item and place it inside one of our trucks, setting the wheels in motion for yet another one of our successful Sydney removals. Meanwhile, you can rest easy knowing that you are making valuable savings by availing of the most competitive removalist cost in Sydney!

We are on-hand and always make extra efforts to be available at your convenience to discuss pricing options with you. Feel free to reach out through our handy contact form to receive your removalist quote today! It is well-known that when searching for the right removalist, Sydney can be a tricky place to come across reasonably-priced services. We feel confident that we are the best low-cost removal service in Sydney, so why not get in touch?
Trust Removalists Sydney Moving Company
Are you looking for a removalist quote? When it comes to home removals in Sydney (including all the suburbs), we have got you covered! Our Sydney-based removalist company offers friendly, efficient service- at prices that won't break the bank! Our experienced house removalists listen to your needs and take the greatest of care while handling your possessions. We ensure your things arrive on time- and in the same condition as when you packed them!
Furniture Removalists Sydney FAQs