Expert Pool Table Removalists with Affordable Rates - Trust Removalists
Moving to a new home can be an exciting but challenging experience. When it comes to relocating large and delicate items like pool tables, it's crucial to hire experienced pool table removalists to ensure a smooth and damage-free transition. At Trust Removalists, we specialise in providing top-notch pool table removal services across Australia. Our team of highly skilled professionals understand the intricacies involved in moving a pool table, ensuring it reaches your new home in pristine condition.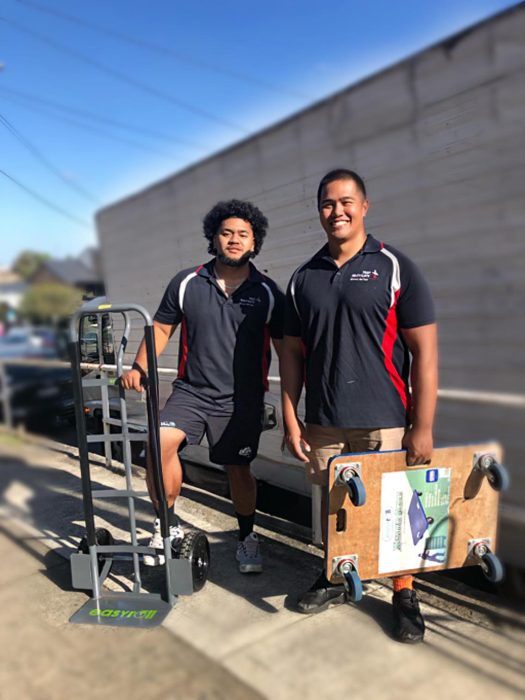 Why Hire Professional Pool Table Removalists?
Moving a pool table efficiently without causing damage to the table (or injury to yourself or others!), requires precision and expertise. Our trained removalists have extensive experience in handling all types of pool tables, from compact models to full-size tournament tables. We follow a systematic approach to ensure a seamless relocation process while minimising any potential risks. We've noted two of the most important things we prioritise when conducting billiard table removals, below. We've also provided three helpful tips that you can use, if you'll be moving a pool or billiard table.
Proper Equipment and Techniques:
Our pool table removalists are equipped with specialised tools and equipment designed specifically for safe transportation. Some of specialist tools have had to be sourced from countries across globe (Germany for some of our latest specialty moving equipment!). We use industry-approved techniques to move the pool table, ensuring each component is carefully packed and protected. Our team is well-versed in handling delicate slate surfaces, fragile pockets, and any intricate framework.
Minimising Risk of Damage and/or Injury:
Attempting to move a pool table without professional assistance can lead to severe damage and/ or personal injury. We've seen this kind of damage and injury time and time again! Our removalists have the knowledge and experience to navigate through tight spaces, hallways, and staircases without causing any harm to your property or to themselves. By entrusting us with your pool table move, you can have peace of mind knowing that the job will be done efficiently and safely.
Three Helpful Tips for Pool Table Removal
Secure the Surface
Before moving your pool table, ensure that the playing surface is properly secured with a fitted cover or blanket. This will protect it from scratches and damage during transportation.

Disassembly and Labeling
If disassembling, take photographs of the pool table from different angles before disassembling it. Label each part to make reassembly easier. Keep all screws and bolts in a sealed bag (zip-lock bags work great), and tape it securely to the disassembled components.

Professional Assistance
While DIY moves can be tempting, hiring professional pool table removalists is the best way to ensure a stress-free relocation with no risk of expensive damage. At Trust Removalists, we possess the necessary skills, equipment, and insurance to handle the task effectively.
Remember, your pool table is an investment, and mishandling it during a move can result in costly repairs or even replacement! Trust Removalists is your reliable partner in pool table relocation. Contact us today at trustremovalists.com.au to discuss your requirements and schedule a hassle-free pool table move.
You can find more information about our comprehensive removal services on our home page, including billiard table removals, furniture removals, and packing services, along with a free move calculator to help you budget and prepare for your move! You can also check out our testimonials page to read reviews from our satisfied customers who have experienced our professional pool table removals – and our other removalist services! We are rated 5 Stars on Google!